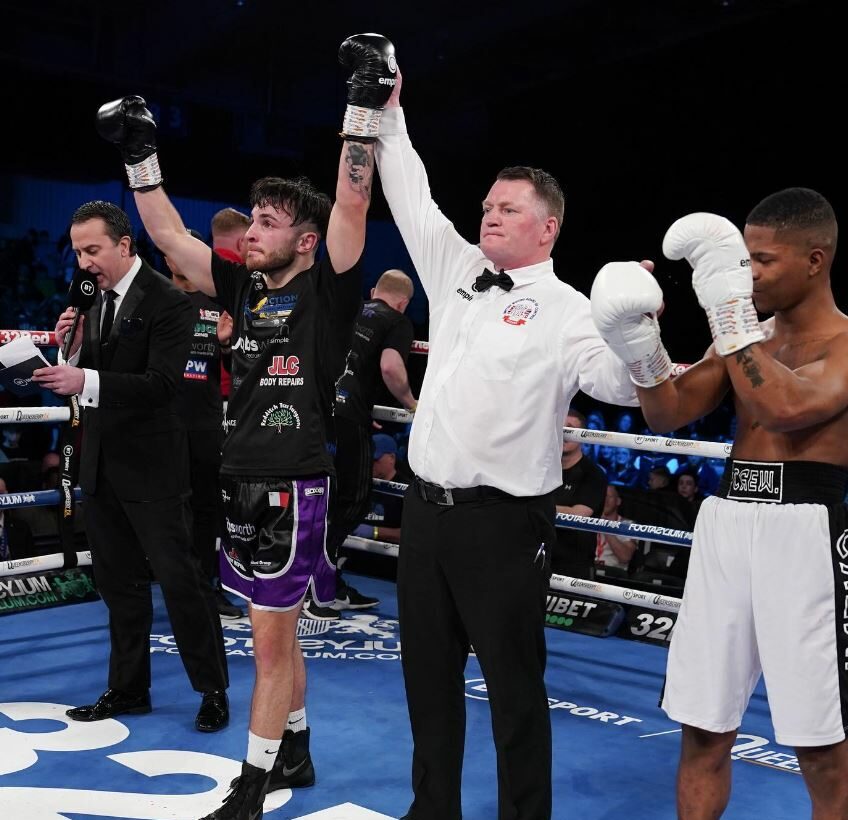 The clock's have sprung forward making Monday a little harder to get out of bed, especially after the big events of the weekend!
Saturday night saw the long awaited rematch between Nathan Heaney and Jack Flatley at the Telford International Centre, with our own Owen Cooper on the card against Eber Tobar.
We had no doubt in Owen's ability and talent and he showed the nation that he shouldn't be doubted either. Another win under his belt with a second round TKO means Cooper remains undefeated 8-0.
HEANEY VS FLATLEY 2: FULL RESULTS
Jimmy Smith def. MJ Hall
Natty Ngwenya def. Pawel Strykowski
Moses Itauma def. Ramon Ibarra
Ben Fail def. Elgio Palacios
Ezra Taylor def. Ales Makovec
Macauley Owen def. Christian Lopez Flores
Owen Cooper def. Eber Tobar
Brad Strand def. Kevin Trana
Raven Chapman def. Linda Laura Lecca
Jason Cunningham def. Miguel Gonzalez
Ionut Baluta def. Andrew Cain
Nathan Heaney def. Jack Flatley
GRIMBSY TOWN vs WALSALL FC
The Saddler boys faced some particularly miserable weather at Blundell Park against Grimsby Town.
This did not stop both teams fighting for the win, ultimately resulting in a 1-1 draw.
Read the full match report here.
AFC WULFRUNIANS vs RACING CLUB WARWICK
The Wulfrunians seemed to bounce back on Saturday against RC Warwick.
This home game resulted in a 1-1 draw.
Let's hope this energy will continue with this coming Saturday's match against Market Drayton town.
See upcoming fixtures and match reports here.