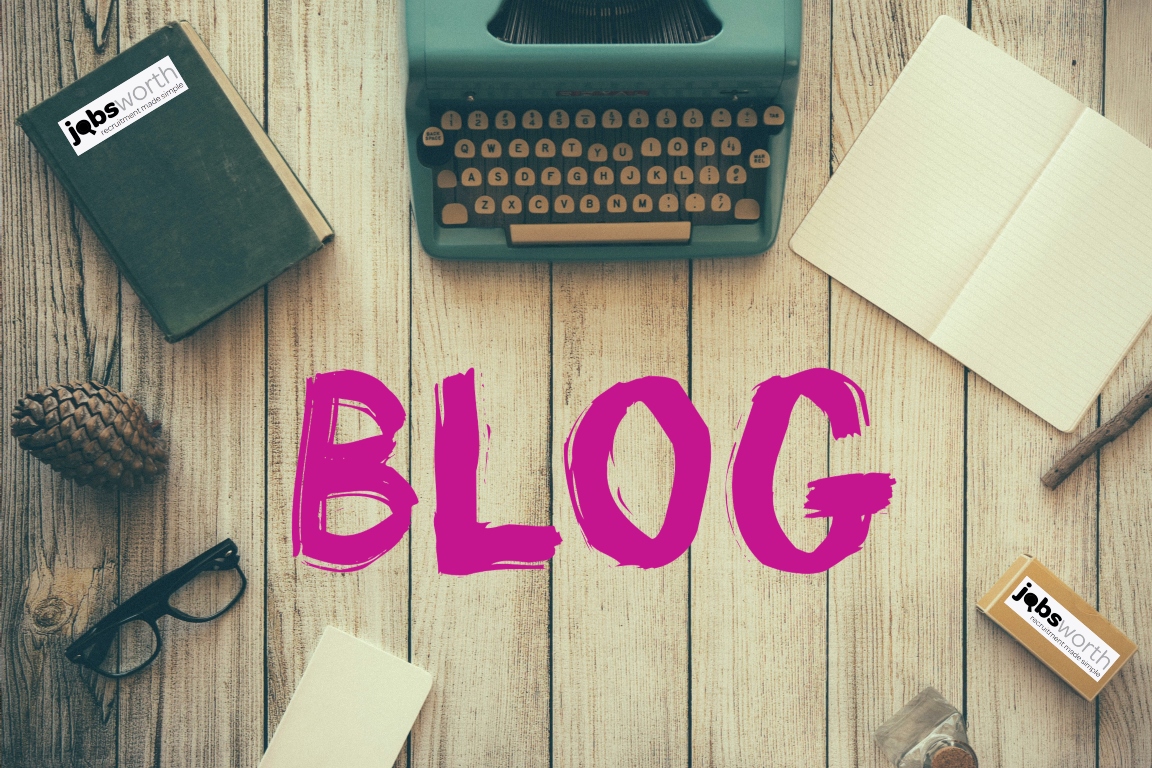 I dated a Recruitment Consultant once. He was a nice guy, liked dogs and pub grub but he had a certain cynicism that I could not overlook. It didn't work out (obvs), but we always kept in touch. He was one of the first people I told when I was offered a role at Jobsworth. I was entering the Recruitment circle and I wasn't quite prepared for his shock.
"You won't like it," he said. "You're too sensitive. You have to be tough!"
Tough? I can be tough. Bossing in Retail for over a decade gives you a hardened approach in the workplace. You become used to having a solution to every potential problem tucked up your sleeve, with profit consistently in mind. You spin so many plates, you get used to having an all-seeing twitchy eye on the business. However, my relentless manager-shell was easily softened by the people element of the role. I loved my teams and recruiting new people into them. It why was I applied for the role at Jobsworth. That was what motivated me, and it was this he was referencing as my REC flaw.
I have an urge to invest and develop in people but, as my ex-date continued, this would "…be a weakness in the world of Recruitment. People let you down. Clients let you down. You can't care too much."
Comments like that do not fill you with confidence on for your first day. Perhaps facing redundancy, I had jumped ship far too quickly? Perhaps (I'd choke if I admitted it) he was right?
Day One I was welcomed with warmth beyond expectation. Surely Recruitment Agencies are cold – ice cold? Chatty bods, buzzing phones and rustling paper. Pictures, posters and snacky snacks to keep the most enthusiastic office nibbler happy. This wasn't the steely atmosphere I was promised by my equally steely Ex. I immediately noticed that my new colleagues exuded knowledge. Driving lingo, compliance beyond my experience, codes, POs and listing off names as if from the Yellow Pages. I knew that this was the beginning of so much to learn. That first day, quickly turned into a first week and that quickly transformed into a first month.
By the end of that month, I was in the depths of numerous recruitment campaigns. Busy and focused. Whilst recruiting for retail, the process was far less hands-on. By the time they had come to interview, they had applied, completed skills tests, and were vetted. My key objective was to interview the personality. Some would say the pleasantries of recruitment. Now, I was responsible for every component of the process. Every single one. If anyone is unsure to the amount of work which goes into supplying suitable candidates at short notice, please let me enlighten you. The procedure is intense, and the work is hard – full circle in its entirety. I could see how some agencies had become more focused on method rather than people. Within that month I had personally felt let-down by applicants who disappeared without a trace on their first day at work. I had listened to their stories, believed them when they said that the wanted a chance and rigorously sold them to the Client – only to be blocked on their phone and ghosted as clock-in arrived. It is an exhausting feeling. There are many reasons why people do it, but that doesn't make it any less disappointing. Nothing takes the bounce out of your bungee than that Chuck. I had felt the cool shade of my Date's cynical Consultant shadow.
"Hello Jobsworth. Claire speaking, how can I help you?"
"Hi Claire. I've applied for your Warehouse role. I'm sorry but I haven't really done this before. I was made redundant last month, and I had been at that factory since I left school. I've applied for so many jobs and getting nowhere. My wife is so worried."
All I could do was listen. The way he spoke resonated with me. M was a proud man who, coming close to retirement age never thought that he would have to re-join the job hunt, particularly in circumstances such as a global pandemic.
"I've heard bad things about agencies, but I've had no luck on my own," he continued. Lightbulb! That was the click. The turn of the key. My Ex was wrong. The reason why people like M thought that of agencies was because of that faceless, bureaucratic approach some consultancies favour.  M needed the Branch to care.
On further research, the area around our Branch had suffered with lockdown. A highly industrial area, some of the larger factories were struggling. M was one of many. We found a role for him, elevated his experience to the Client, and ensured that he knew we were backing him. On settling him into a permanent position, I felt that we had changed his opinion of Recruitment Agencies. Luckily enough, the other Ms we encountered saw the thought that went into our campaigns too.
…
Well Bab, almost nine months later and I am still here. M is still happy in that job. Maybe I have been lucky, or more likely modern Recruitment isn't solely about these sceptical, cash-focused office hounds I was made to believe? Yes, there are businesses that don't give a flying fudge about their candidates but that's not the case here. Yes, it is a business and revenue is important but there's more to it than that. Something I can only appreciate now, looking back on my leap into the sector. In our Branch we are still let down, we do get ghosted but for the majority, the rapport we have with our workers and applicants is stellar. That's what drives our success. My heart can and will firmly stay in the people-part of recruitment because it is that balance which makes us stand out. I'm not the only Consultant who thinks like that and the fact that many are my co-workers is awesome. There will always be Ms in the world, and any agency which doesn't see the gold in them is foolish.
I am still learning. I have a lot to learn, no question with that. However, this softy Recruiter is looking forward to that.